Pentecost Sunday
Sunday May 19, 2013
On the evening of that first day of the week, when the doors were locked, where the disciples were,
for fear of the Jews,Jesus came and stood in their midst and said to them, "Peace be with you."
John 20: 19-23
A Word of Welcome to New Parishioners!
Please introduce yourselves to Fr. John or Deacon Joe so that we can better serve you.
We hope that you will become involved with our parish,
and we look forward to your presence and participation each week.
Sacrament Preparation
For information regarding Sacrament Preparation click here
Parish Bulletin
Parish bulletins can be viewed and downloaded by clicking here
2013 Catholic Charities Appeal
We are just at the beginning of the Appeal and the initial returns are encouraging! As of Tuesday, May 14th, we have received $33,270.00 from 148 parishioners. Of this number 35 were able to increase their donation from last year, 3 have returned as a donor, and 7 have given for the first time!
Although we are at the beginning of the Appeal, this is another example of the generosity of our parishioners. We want to thank you for your response. For those who have not yet contributed, please give careful consideration to this important diocesan endeavor. Donations may be mailed to the parish, dropped off at the rectory, or placed in the collection basket on the weekend. For those who did not receive an envelope in the mail, they are available at the church entrances. Your pledge can also be made online at the
Catholic Charities donation website
The Catholic Charities Appeal, which supports many programs that serve the less fortunate, enables us to share in this work of love. Please keep in mind that your contribution is on behalf of those not able to ask for your help themselves. Let us continue to respond generously to the needs of others. This year's Appeal video can be seen on Youtube by
clicking here
---
Religious Education News
The Religious Education is starting to look at our needs for the 2012-2013 school year. Please consider volunteering to teach our young parishioners about their faith. Thank you!
Grade
Teachers
Needed
Class
Schedule
Meeting
Time
3
5
Every other Saturday
10:30am – Noon
4
3
Every other Saturday
10:30am – Noon
5
5
Every other Monday
6:30pm – 8:00pm
6
6
Every other Monday
6:30pm – 8:00pm
7
6
Every other Tuesday
6:30pm – 8:00pm
8
5
Every other Tuesday
6:30pm – 8:00pm
First Holy Communion
Last Sunday, 39 Second-graders received their first Holy Communion at the 9:30 and 11:00am Mass. We congratulate them and their families, and we assure them of our prayers. In total, 76 youngsters received Jesus in the Eucharist for the first time this year.

The names of the second graders are here: May 5 - May 12

---
First Communion Photos
The First Communion photos taken on Sunday, May 5th & Sunday, May 12th are available and may be picked up in the Vesting Room.
Confirmation
On Sunday, April 28th, and Tuesday, April 30th, Fr. Michael McManus conferred the Sacrament of Confirmation to 85 of our young people. Our congratulations to these young men and women, to their parents, families and sponsors. We thank Lisa Donahue, Kristin Kreckler, and the table and peer leaders for a job well done!

The names of those who received the Sacrament of Confirmation are on the
Parish Events page
.
Save The Date - Vacation Bible School - July 29 - August 2
Registration for this year's Vacation Bible School "Kingdom Rock: Where Kids Stand Strong for God" will take place after all Masses on June 1st & 2nd and June 8th & 9th. Adult volunteers are needed; contact Nelly Majer at 508-880-3416 or nelly.majer@gmail.com if you would like to help. Check out the VBS video here. Listen or download the VBS theme song here.
Faith Formation Classes
The Faith Formation is starting to look at our needs for the 2013-2014 school year. Please consider volunteering to teach our young parishioners about their faith. Thank you!
Religious Ed Registration
Religious Education registration is held in March to give our staff time to assign classes, recruit teachers and order books and supplies. All students must be registered to participate in next year's program.
If your child is entering Grade 1, spring registration is preferred, and a Baptismal certificate is required, so that we have enough teachers to accommodate our incoming students. If you missed our Walk - in registration, please call Kristin Kreckler or Lisa Donahue at (508) 824-9021. Thank you!
Welcome Home Collegians!
We want to extend a warm welcome home to our collegians who have completed their studies for the year. We look forward to their presence among us. To those who graduated, we extend our heartiest congratulations, and we wish them the best for the future.
Congratulations Graduates!
Congratulations to our high school students who are graduating in the next few weeks.

Coyle & Cassidy's - Thursday, May 30th
Bristol-Plymouth - Saturday, June 8th
Bridgewater-Raynham - Sunday, June 2nd
Bristol County Agricultural - Thursday, June 6th

We extend our congratulations to them, and we will keep them in our prayers as they go to college, join the work force, or enter the service.
---
Parish News & Events
Saint Pius X Youth Award
Lindsey Thomas
has been selected to receive the St. Pius Tenth Youth Award for St. Ann's Parish this year! We are so blessed here at St. Ann's with many worthy candidates -- it would be great if all could be recognized.
Lindsey will receive the award from Bishop Coleman on Tuesday May 21st at
St. Mary's Cathedral.
Lindsey has been a faithful assistant in many capacities in our Faith Formation Program. On the weekends she is the one whose polite and helpful voice you will hear on the other side of the phone. So often the parents in our program comment that she's a helpful, kind and mature young lady. Congratulations Lindsey on this well deserved recognition!
Lectors - Eucharistic Ministers - Altar Servers
You are asked to consult your schedules and let us know when you will NOT be available during the months of July, August, and September. Please send us a note via email at office@stannsraynham.org, the mail, or the basket with the dates by Sunday, June 2nd so that the new schedule can be drafted.
Coffee & Donuts - See You In September!
We are giving the bakers and the workers a well-deserved break as a way of saying thanks for their help this past year. We want to thank Bev Morgan for overseeing this activity, and Tim Holick and Ed Ennes, our "bakers." We are grateful to all of the volunteers who assist in this social activity. Coffee and Donuts will return in September.
Pancake Breakfast - Save The Date!
Boy Scout Troop 43 along with Cub Scout Pack 11 will be hosting a Pancake Breakfast on Sunday, June 9th from 8:00am to 1:00pm in the parish center. Tickets are just $6/adults $4/children, 12 and under.
There will be pre-sale of tickets after all the Masses the weekend of May 18-19. Tickets will also be available at the door. All proceeds will go towards purchasing new tables for the basement of St. Ann's. For more information, please contact Ana Burke, 508-824-1295 or
ahnuhb@yahoo.com
Parish Necrology
Each week, our parish necrology – a listing of the anniversaries of those parish members who have gone before us – is published. We ask that you keep these folks in your prayers, particularly on the anniversary of their death.
Fr. John
| | | | | | |
| --- | --- | --- | --- | --- | --- |
| May 19 | Raymond F. Hogan | 1983 | May 22 | Alfred F. Sposini | 1996 |
| | Modesta R. Delaney | 1986 | | James F. Powers | 2001 |
| May 20 | Richard J. Ferreira | 1967 | | Mary Medeiros | 2005 |
| | Helen L. Fitzgerald | 1981 | May 23 | Dorothy I. Champagne | 1994 |
| | Christopher E. Burgess | 2000 | May 25 | John Paul Bennett | 1979 |
| May 21 | James McKeon | 1978 | | Floyd J. Kelly | 1982 |
| | Michael J. Connors | 1983 | | Maurice Lagace | 1982 |
| | | | | Audrey A. Burt | 2012 |
Taunton Catholic Cemeteries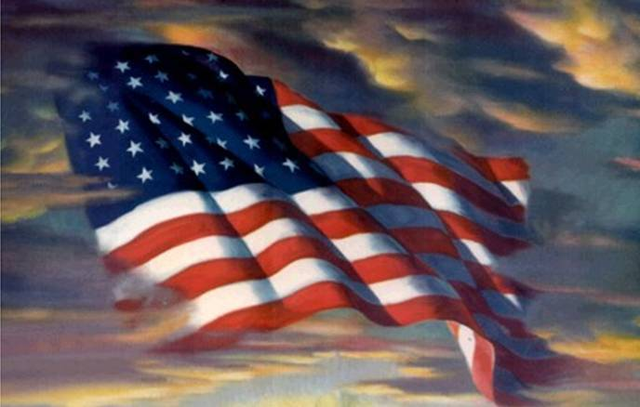 A Memorial Day Mass for all those buried in the Taunton Catholic Cemeteries will be celebrated at St. Mary's Church in Taunton on Monday, May 27th, at 10 a.m. All parishioners are invited to attend.
Sacrament of Baptism
We extend prayerful congratulations to:
Nathan William Bernard
son of Matthew and Teresa Bernard
Logan Glenn Langille
son of Glenn and Katherine Langille
who were baptized and welcomed into our faith community during the month of April.
St. Ann's On Facebook
St. Ann's Parish is now on Facebook! Click the "Like" button below. Fr. John will be posting to the group on a regular basis, so come converse with him on Facebook!
---
---
Diocese News & Events
Coyle and Cassidy High School
There is limited space available in all grades! If you are interested in a becoming a member of the CCHS community, one that is welcoming as well as academically challenging, please visit our website
www.coylecassidy.com
or call us at 508-823-6164 ext 620.
St. Mary's Primary School Golf Tournament
St. Mary's Primary School always ends the school year with a blast! Please consider joining us for the following upcoming events:
Saturday, June 1st, 9:00am - Spring Yard Sale
Calling all bargain hunters! Get some great items at unbelievable prices!

Thursday & Friday, June 6th & 7th, 7:00am
Bring your family for a delightful night of theater at the Coyle Cassidy High School Theater.
Our school will be showcasing some great talent at our spring drama production, The Little Mermaid. Come see our stars shine!

Please call the school (508-822-9480) for further information about these events. We would love to see you!
The Journey to God
For the next five weeks Bud Miller will be presenting a series at Holy Family Parish in East Taunton. "The Journey to God" will incorporate Scripture, the Saints and the Tradition of the Church. All are welcome to join. The evenings are May 21, & 28, June 4, & 11 from 7:00pm to 8:30pm.
Pro-Life Boot Camp
The Pro-Life Apostolate of the Diocese of Fall River is pleased to announce that the third annual Pro-Life Boot Camp for young adults entering high school through senior year will be held on the campus of Stonehill College in Easton, MA, on the weekend of July 19 through July 21, 2013. For more information and registration forms, please contact the Pro-Life Apostolate, PO Box 2577, 450 Highland Ave, Fall River, MA 02722. Call 508-675-1311 or email us at pla@plrachel.com.
Emmaus Retreat
Have you experienced an Emmaus retreat yet?
Emmaus is a retreat program for men and women (ages 20+) who seek to grow in their relationship with Jesus Christ, regardless of their present level of faith and practice. We want to extend a heartfelt invitation for you to join us on our next Emmaus weekend. You'll be welcomed by a loving community of individuals who are committed to helping people from all walks of life experience the unconditional love of Jesus Christ.
Our next Emmaus weekend will be at the peaceful LaSalette Retreat Center, in Attleboro, MA on June 7th through June 9th. Contact Brittany Juszkiewicz, for application or more information, at
publicity@emmausretreats.com
. Application deadline is May 7th. Be sure visit our website: emmausretreats.com and facebook page:
St. Vincent de Paul Summer Camp Program
St. Vincent de Paul Society is sponsoring a summer camp at Cathedral Camp, E. Freetown, for boys and girls ages 4 to 14 from low income families in the Taunton area. Hours are 8:45am to 3:45pm Monday through Friday, extended day is offered for a fee. Bus transportation is provided.
The number of sessions ia limited to 1 week to 2 weeks. Registration is Thursday, June 6th from 5:00pm to 7:00pm, and Saturday, June 8th from 10:00am to noon at the St. Vincent de Paul Society,
141 Washington St., Taunton.
No applications will be accepted after June 8, 2013 or without immunization and current physical exam records. If possible, a donation would be appreciated at the time of registration. No amount is too small. For more information please call 508-823-6676.
National Shrine of Our Lady of La Sallette
National Shrine of Our Lady of La Sallette in Attleboro, MA, will celebrate on Pentecost Sunday, May 19th, Annual Irish-American Day of Reflection with Irish born Mairead Doherty, Irish harpist and Fr. John Dolan, M.S. will accompany her with singing and step dancing reflecting on our Celtic Roots. $20.00 per family or $10.00 per person. For more information call (508) 222-5410 or visit the website www.lasallette-shrine.org.
Candlelight Rosary Procession
In honor of Our Lady of Fatima
On the 13th of the month, May through October, St. Thomas Aquinas Parish, 103 Center St., Bridgewater, will hold a Candlelight Rosary Procession in honor of Our Lady of Fatima. The guest speaker for Monday, May 13th, will be Rev. William Devine, Pastor of St. Thomas Aquinas, Bridgewater. The service includes inspirational music, a Candlelight Rosary Procession led by a beautiful statue of Our Lady of Fatima, and Benediction. All are welcome to come, to pray for Peace in our troubled world at war and for our service men and women in the Armed Forces, and for their own personal intentions. We especially urge families to attend this service - "The Family That Prays Together Stays Together". The church has ample parking and is handicapped accessible. This event will be held rain or shine at 7:30pm.
Pilgrimage With Family Rosary
Pilgrimage with Family Rosary to Sainthood Candidate Patrick Peyton's Ireland - September 14 - 23, 2013. Don't just visit Ireland - go on Pilgrimage for an unforgettable journey.

Join Father John Phalen, CSC, on a meaningful Pilgrimage through Ireland, including Mass and Rosary daily. Tour will visit Dublin, a guided tour of Belfast, walking tours of Derry and Ennis; visits to Mount Steward House and Gardens, St. Patrick Centre, Downpatrick Cathedral, Giant's Causeway, Bushmills Distillery, Ulster American Folk Park, Slieve League Seacliffs, Knock Shrine, and a special visit to the Father Peyton Centre.

For complete details: www.FamilyRosary.org/Events or Ann Melanson of Holy Cross Family Ministries at amelanson@hcfm.org phone: 508-238-4095.
Area Daily Mass Schedules
---
Information and Announcements
Raynham Memorial Day Parade
The Town of Raynham Memorial Day Parade will take place Saturday, May 25th at 10:00am (rain date Sunday, May 26th) at 1:00pm.

The parade starts at Merrill School and ends at the Gazebo on King Philip St. T-Shirts may be purchased at the schools, library and Town Hall for $15/adult and $10/child; proceeds will help fund this event. All Veterans and active military members are invited to walk or ride in the parade. For more information please call 508-824-2490.
What Are The Requirements To Be A Godparent Or Sponsor?
In order to serve as a Godparent or sponsor, you must be a confirmed Catholic, at least 16 years old, registered in a parish and practicing your faith by weekly participation at Mass. If you are married your marriage must be recognized as valid by the Church. If you have any questions about this, see either Fr.John or Deacon Joe.
Parishioners Homebound or in Long Term Care
We want to keep in touch with our parishioners. It is important to let us know when one becomes homebound or enters a nursing home or long-term care so that we can touch base and see if they would like to receive Holy Communion.

Please help keep us informed of these changes.
CABbies
The Cancer Care Community Advisory Board – the CABbies – is an all volunteer group with a commitment to help patients and survivors of the greater Taunton area from their cancer diagnosis through treatment and beyond. We assist with short term financial assistance and a variety of other needs.
Please join us on the second Tuesday of each month at 6:00pm in the Morton Hospital Cafeteria Annex or call Mary Machado at 508-823-4608 or Ginny Starvish at 508-828-7920 for assistance or more information.
The Office for Child Protection
The Office for Child Protection would like to remind those in ministry with our children to maintain appropriate boundaries at all times. Meeting alone in isolated areas, e-mailing or calling too much, being involved in too many of the minor's activities, showing favoritism or giving special gifts and communicating with our youth over social networking sites such as MySpace and Face Book, violates appropriate boundaries in our relationships with young people.
If you would like more information about what types of interactions are inappropriate, please call Debora Jones at 508-674-4681.
The Sunday Mass
The Sunday Mass is now airing on ABC Family Channel from 6:30am to 7:00am each Sunday morning.
The Sunday Mass is produced by the Passionist Fathers and Brothers of New York City and is available on DirecTV (channel 311), DishTV (channel 180) and Comcast Cable (channel 26/HD 826). To early for you? Tivo it or watch it online at www.TheSundayMass.org.
Adoption by Choice
Adoption by Choice, a program of Catholic Social Services, provides confidential supportive pregnancy counseling to individuals experiencing an unplanned pregnancy. An unplanned pregnancy can sometimes mean making difficult but very important decisions. Our licensed counselors are available to meet with individuals and their families whenever they might need someone to share concerns about an unplanned pregnancy and the future of the baby.

Please call 508-674-4681 if you or someone you know might want to explore the agency's services, and ask to speak with a pregnancy counselor. The Catholic Social Service website also provides additional information on our services: www.cssdioc.org.
Adoption by Choice will sponsor an adoption information session on Thursday evening, January 24, 2013, from 6:30pm to 8:30pm, at the Catholic Social Services central office, 1600 Bay Street, Fall River, MA.
This session will be for individuals interested in adopting a domestic newborn or a child born in a foreign country. Handouts and refreshments will be available. There is no charge for this session. Please call the CSS office at (508)674-4681 for information, to register, and to receive directions. Registration is also available online, www.cssdioc.org.
Traveling? Mass Schedules Nationwide
For nationwide Mass times and locations, you may call 1-410-676-6000 or visit www.Masstimes.org.
Catholic TV On The Web
Or click here to visit CatholicTV.com

New Words, Same Mass
Examining the New English Translation of the Mass

Why a new translation? Which prayers are changing? How will it affect our celebration of the Mass?

A video presentation explaining the changes to the Mass, given by Rev. Msgr. Stephen J. Avila, director of the Office for Worship of the Fall River Diocese and the Pastor of St. Mary's Parish in Mansfield, is available for viewing on Youtube in a five-part series. Links to the video are here:
Part 1, Part 2, Part 3, Part 4, Part 5

Copyright
Some of the weekly images on StAnnsRaynham.org are copyright © 2013 www.THECATHOLICSTEWARD.com